Peak One Administration staff enjoy a slower paced lifestyle in the beautiful Pacific Northwest. Whether it's taking a group walk to get some fresh air, enjoying a team outing or spending time with their family and friends. The entire team at Peak One finds a way to make time to play in the Great Pacific Northwest! Boating, skiing, hiking, hunting, kayaking, playing sports or finding down time to relax in a hammock are just some of the activities our staff enjoys. What does that mean for you? Happy employees create happy customers and deliver exceptional service!
Executive Team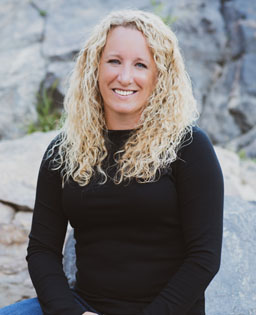 Rachel Humbird
President
Rachel has been with Peak One Administration for over 17 years. As the President of Peak One, Rachel is responsible for providing strategic leadership for the company by working with our team to establish long-range goals, plans and strategies. She develops, implements and enhances company policies and procedures to improve the overall effectiveness of the corporation for not only the Peak One Administration staff, but clients and their participants as well. Rachel's focus is ensuring that employees and customers continue to experience the excellent benefits management service levels they have come to expect from Peak One.
Rachel is Certified in Flexible Compensation (CFC). Rachel's favorite non-profit organization is Kootenai County Humane Society in Coeur d'Alene, Idaho. In her spare time, Rachel enjoys hitting the slopes in the Winter with her dad and playing indoor volleyball with her friends. In the Summer, Rachel enjoys boating, wake surfing, golfing, camping, playing coed softball with her husband and friends and taking the Wildcat out with family to explore the mountains. She enjoys staying active with her husband Scott, Penny, (dog) Sheldon, (cat) and Leonard (cat).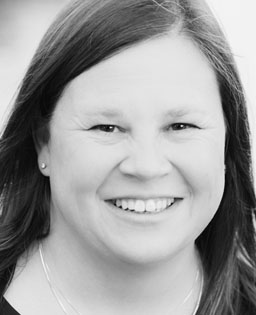 KELLEY KOSTELECKY
Controller
Kelley has been with Peak One Administration for over 9 years. Kelley is responsible for overseeing all accounting functions, maintaining strong internal controls, and ensuring that all accounting transactions are appropriately made and documented. Kelley manages the accounting staff, maintains the general ledger, as well as prepares and reports on budgets and periodic financial statements. Kelley is also the resident Excel wizard.
Kelley has a Masters of Business Administration from Gonzaga University. Her favorite non-profit organization is Rescue4All- a non-discriminatory, all breed, megaesophagus & PRAA experienced, foster home based, 501(c)3 non-profit, animal rescue located in Spokane, WA.
Kelley enjoys time with her family: Husband, Wayne and kids – Tyler, Julie, & Johnny and Dog Bronson and in her spare time, Kelley enjoys reading, golfing, and officiating high school volleyball in the fall.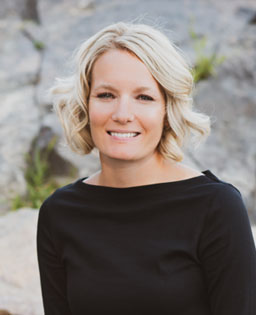 AMY MARKHAM
Vice President of Client Services
Amy has been with Peak One Administration for over 10 years. As the Vice President of Client Services, Amy develops relationships with insurance agents to continue to build the Peak One book of business. In this role, Amy also manages the implementation of new clients as well as client retention during the renewal process. Amy has earned her FCS (Flexible Compensation Specialist) and CAS (COBRA Administration Specialist) designations from ECFC.
Amy's favorite non-profit organization is Idaho Youth Ranch. In her spare time, she enjoys hiking, camping, boating, RZR riding (side by side), snow shoeing and traveling with her family: Husband, Chris and kids – Corbin and Owen.